Mounting Givi E21 hard case on a 1996 Honda Shadow VLX
Previous | Small images | Next
This is the finished rack bolted to the plywood jig. The jig has holes that match the holes on the motorcycle, so the mount points will be positioned correctly.
In most of these photos, the rack has been finished welding, and is reattached to the jig for informational purposes only.
The Givi rack only stays on the jig until the tack welds are complete. After tacking the mouts, try it on the motorcycle. If things are fine, finishe the welds. The weld angle are awkward, so I actually did 5 or 6 small welds.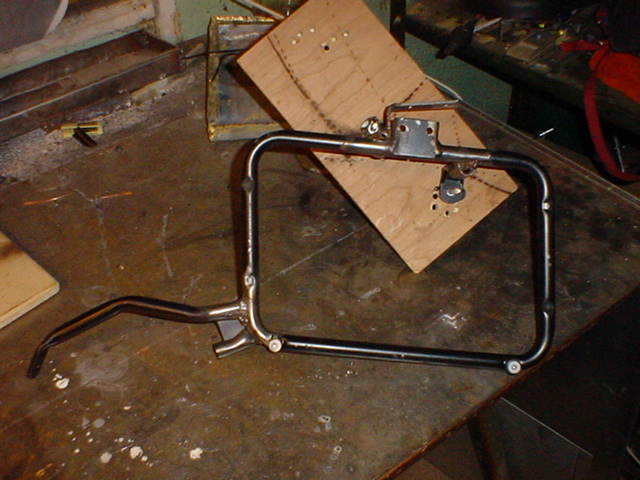 ---